Even in the post-pandemic explosion of travel, not all of Venice is dominated by tourists. Around the swarming center, locals still gather in squares at sunset to kick balls with their kids, sprawl in lingering patches of sun, or catch up on gossip. Where the crowds thin, it's possible to experience the city on a new level. Details emerge, like an eclectic set of chimneys here or a gull's cry echoing there.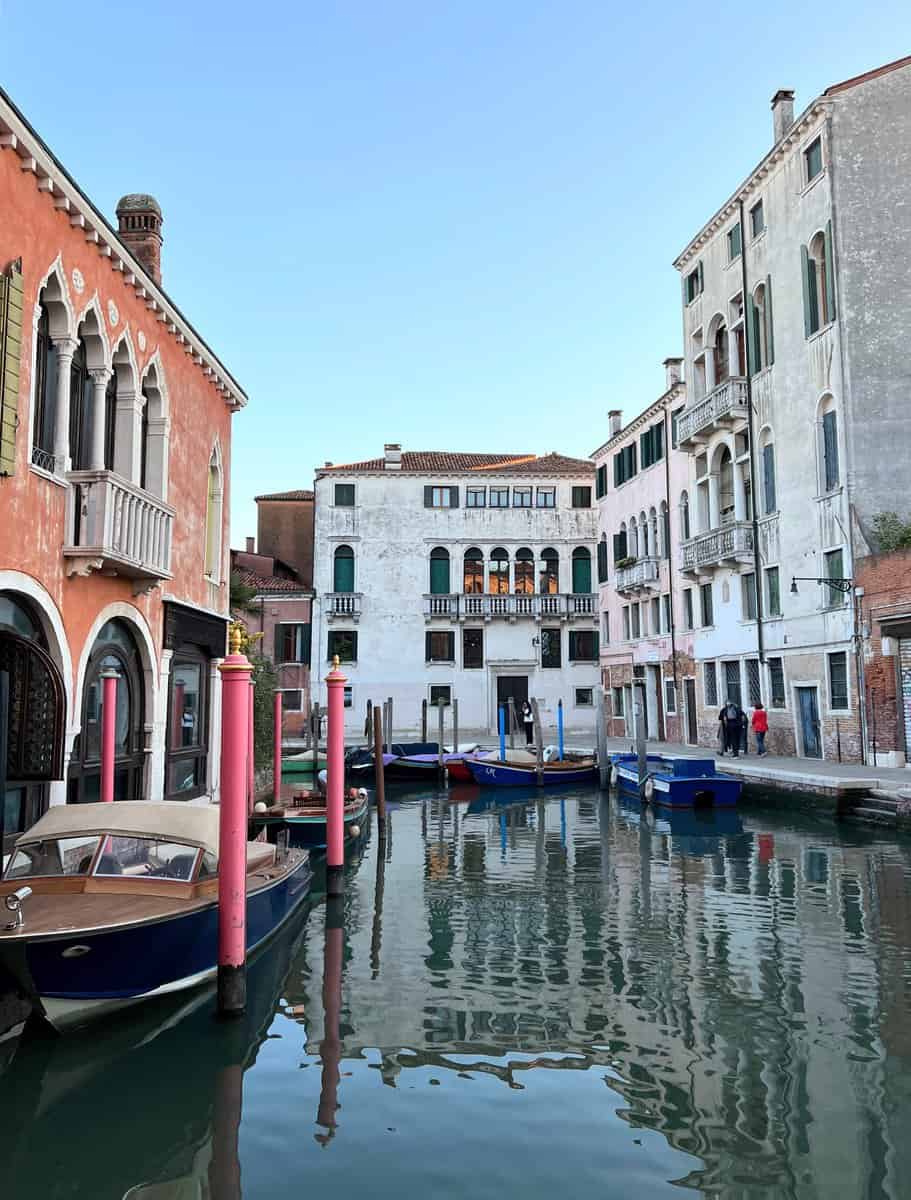 Staying in the city's atmospheric outer neighborhoods provides access to better food at relatively lower prices, interesting shops, and the chance to feel like an individual person again. As Venice's transportation hub, the district of Santa Croce has three additional benefits. The first is rather obvious: having the train station nearby makes getting in and out of the city easier.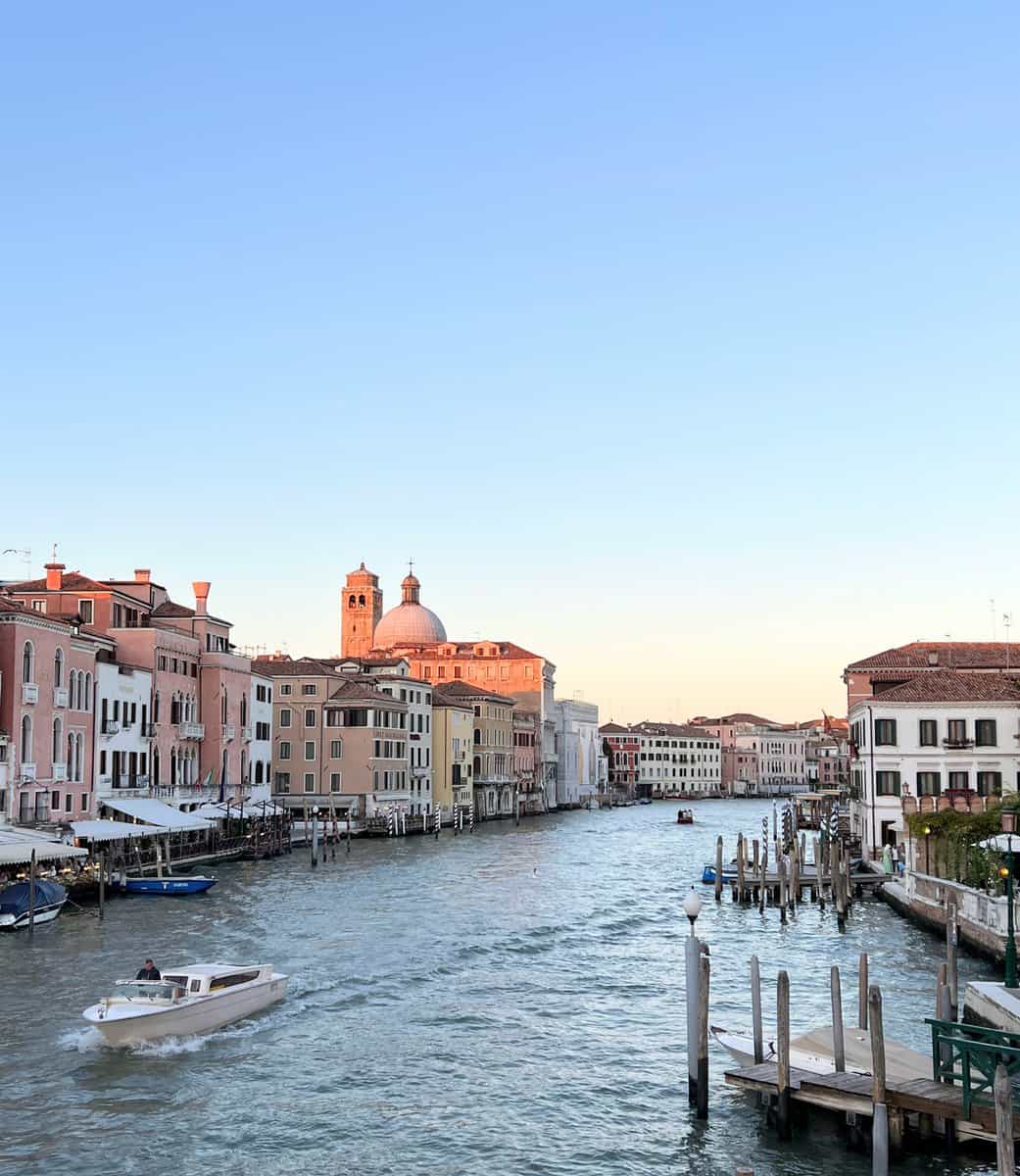 The second advantage becomes apparent when you see how crowded the vaporettos get. With a good seat, vaporetto rides can be a great way to see the city, but boarding an already-crowded boat means standing without handholds or views. Not only do most major lines serve Santa Croce, but many of them originate at the Piazzale Roma – meaning it's actually possible to choose a seat. For more on the vaporetto system, see our guide at the end of this article.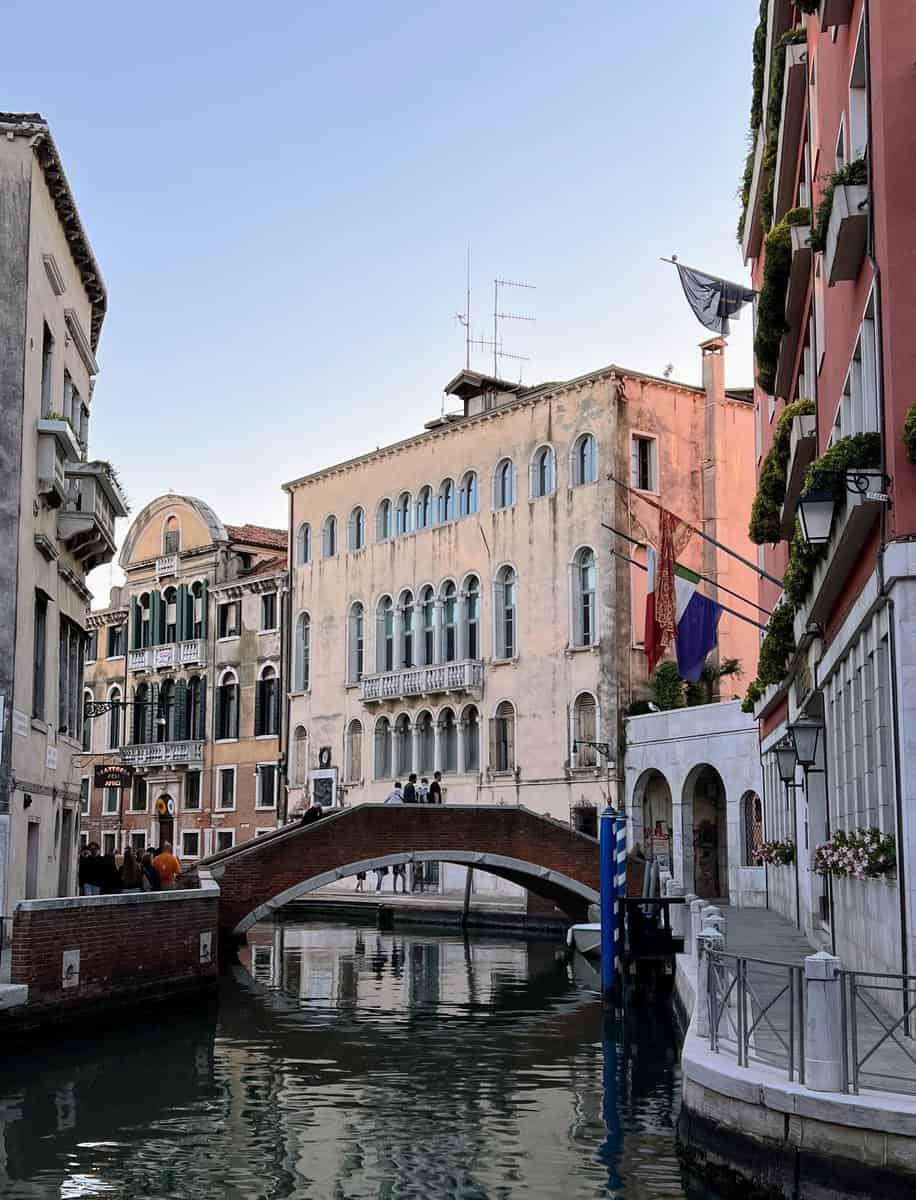 Santa Croce's position puts much of the city within walking distance. All of San Polo and much of Dosoduro lie just minutes away. Getting to Cannaregio is a snap since two of Venice's four bridges across the Grand Canal are in Santa Croce; other districts often require backtracking to access a crossing point.
Orientation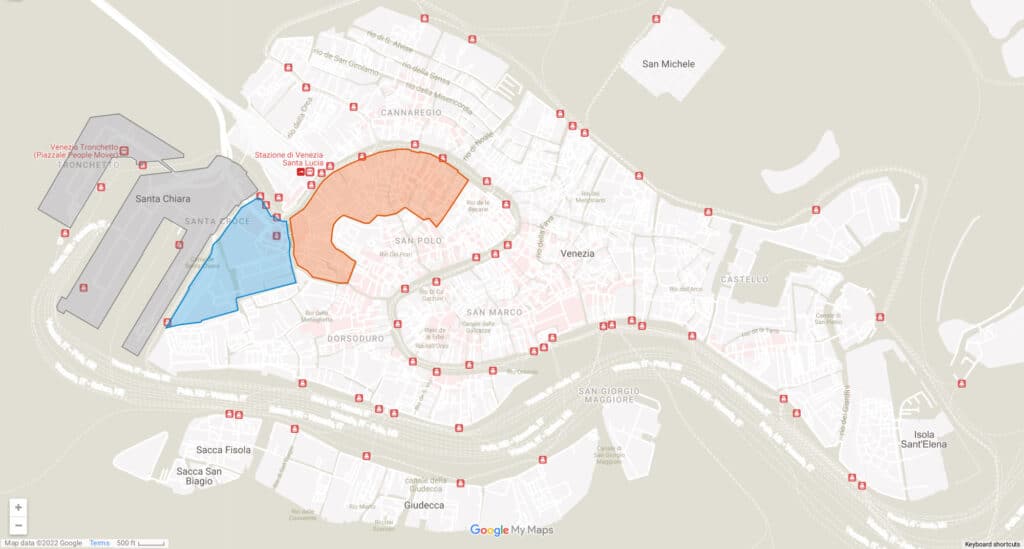 The port occupies the outer section of Santa Croce, shown in gray above. Parking areas and the Piazzale Roma provide a buffer zone (shown in blue) to the historic city. Hotels cluster around the Santa Lucia train station on the Cannaregio side of the canal, while central Santa Croce (shown in orange) remains more residential.
Staying in Santa Croce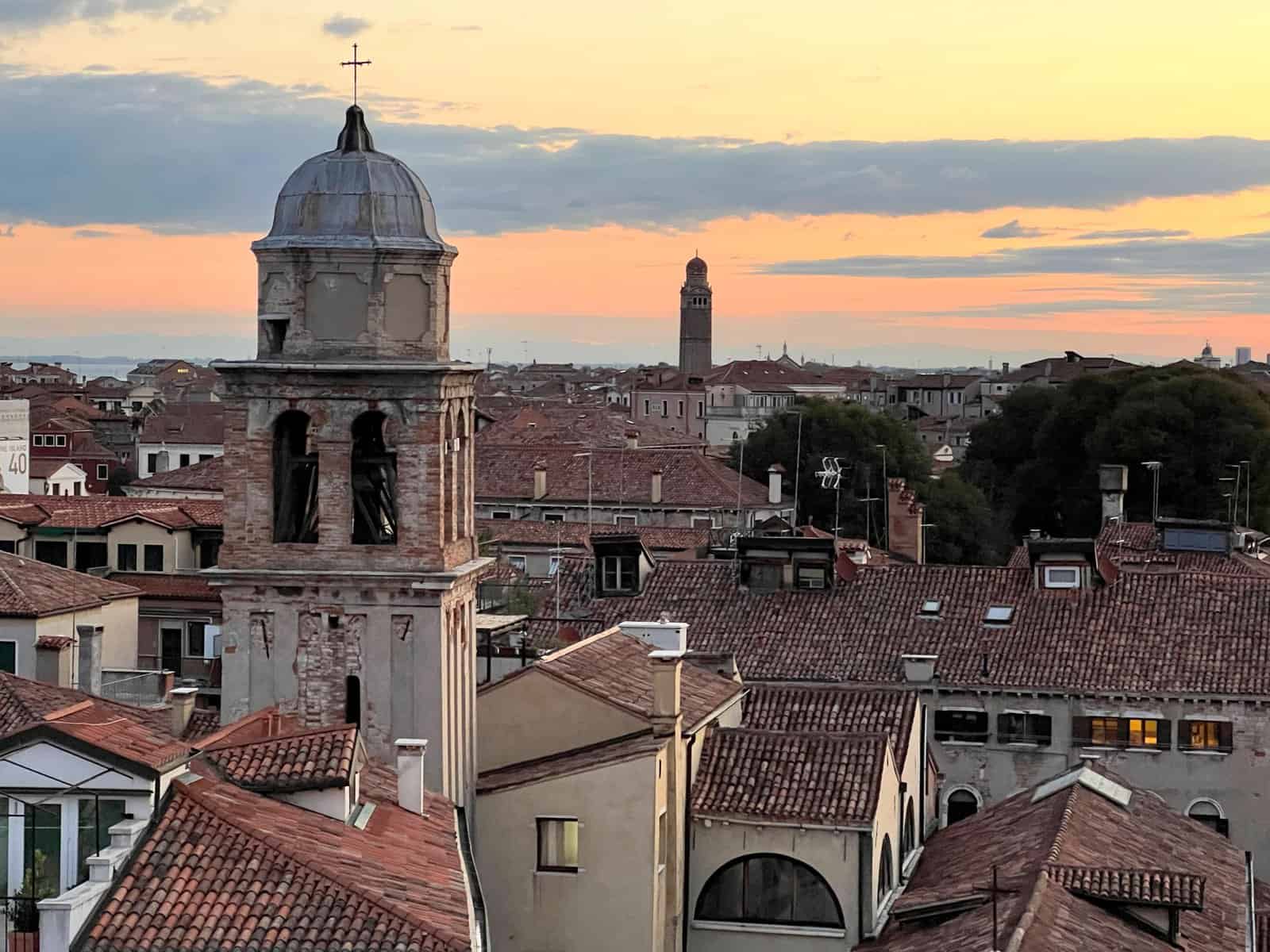 Although there are numerous hotels near the train station in Cannaregio, we found the area to be more crowded and less atmospheric. Santa Croce's residential areas are quieter, with a better selection of markets as well as restaurants. (Eating out in Venice is not cheap.)
Our AirBnb rental was positively dreamy: a locally-owned and licensed flat on the top floor of the Palazzo Gradenigo. Its rooftop views and authentic historical details added to the glamour of staying in a building used as a setting by Henry James. Hosts Olivia and Andre couldn't have been more kind and charming.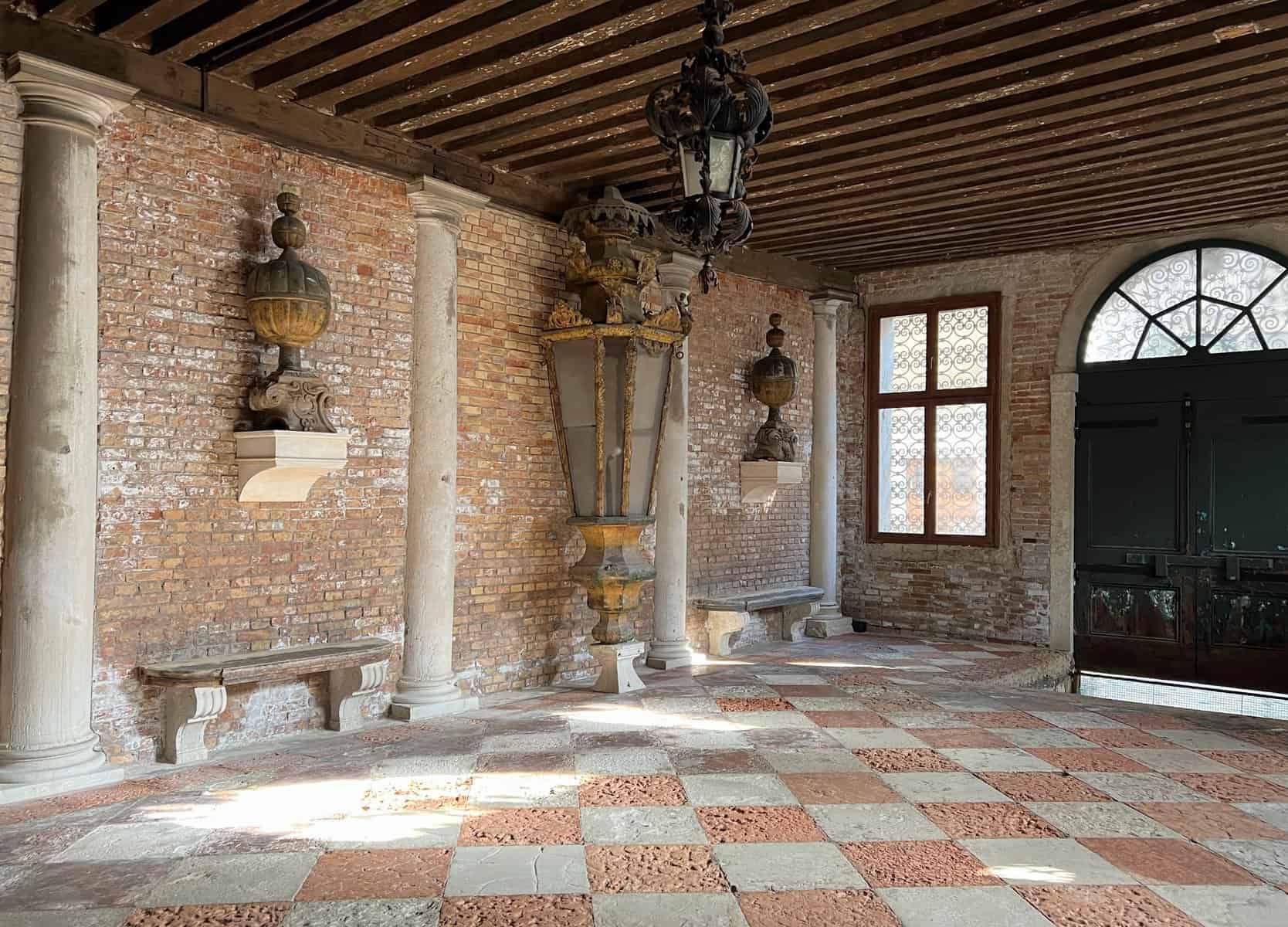 The website veneziaautentica.com has advice on how to support locals and preserve the city when visiting. We also recommend the locally-owned restaurant Osteria Mocenigo.
The Sights of Santa Croce
Campo San Giacomo & Church of San Giacomo dall'Orio
Often described as the heart of Santa Croce, this square functions as a play area and social hub for residents and their canines.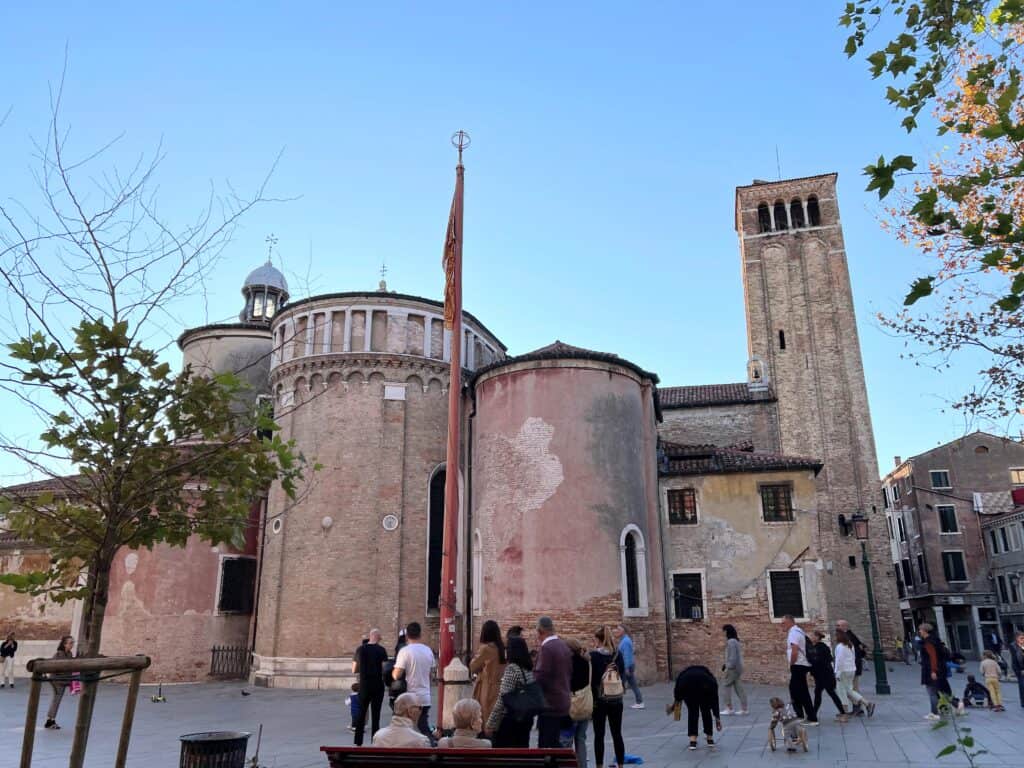 It's dominated by one of the oldest churches in the city, the San Giacomo dall'Orio. Founded in the ninth century and rebuilt around 1225, the structure underwent various modifications over the years. Amongst treasures pillaged from Constantinople during the Fourth Crusade is a famous green marble column; the real highlight of the building, however, is the striking wooden roof system shaped like a ship's keel. Monday-Saturday 10:30-1:30 and 2:30-5, €3 or free with Chorus Pass.
Fondaco dei Turchi & Natural History Museum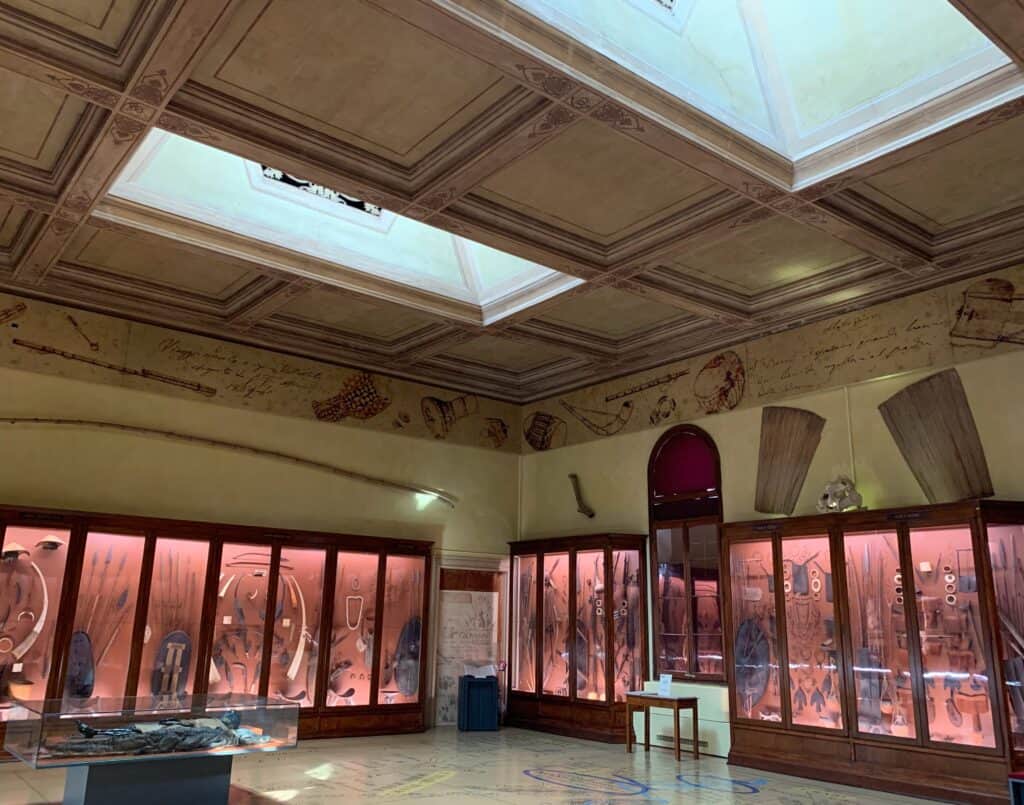 Originally built in the 13th century, this building became a residence for Ottoman Turks in the 17th and 18th centuries. Its current form dates largely to a major restoration between 1860-1880. Most of the interior has been converted into the Museo di Storia Naturale di Venezia, a curious mixture of progressive, multi-lingual exhibits and some cringe-inducing archaic collections of trophy specimens. Anyone who doesn't read Italian will need an audioguide for the section on evolution. See website for hours and ticket information.
Ca' Pesaro
The Ca' Pesaro has one of the greatest façades on the Grand Canal, largely thanks to its lower level. Baldassare Longhena, architect of the Santa Maria della Salute, gave a dramatic twist to Renaissance convention by shaving each massive block down to a pointed edge. From a moving boat, the wall of white prisms presents a shifting play of light and shadow.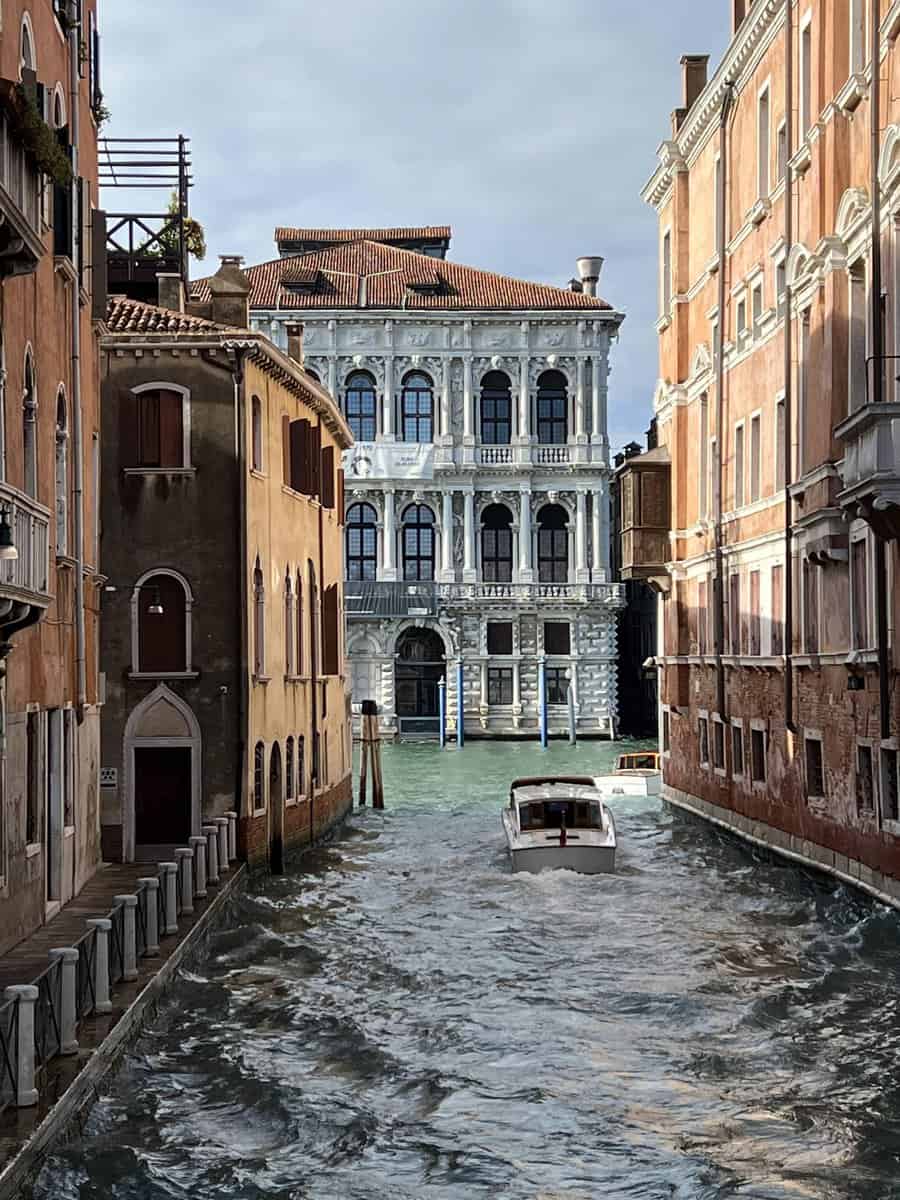 Inside, the palazzo houses two museums. The lower floors hold the International Gallery of Modern Art, with paintings and sculptures from the 19th and 20th centuries. The top floor houses the Museum of Oriental Art, a large collection of Japanese art from the Edo period. See website for hours and ticket information.
Ca' Corner della Regina & Fondazione Prada
Not to be confused with the Palazzo Corner della Ca' Grande, this building takes its name from Caterina Cornaro, who was born here before becoming Queen of Cyprus. The palazzo was completely rebuilt in the 18th century. It now belongs to the Prada Foundation, which uses it for contemporary art exhibitions. See website for hours and ticket information.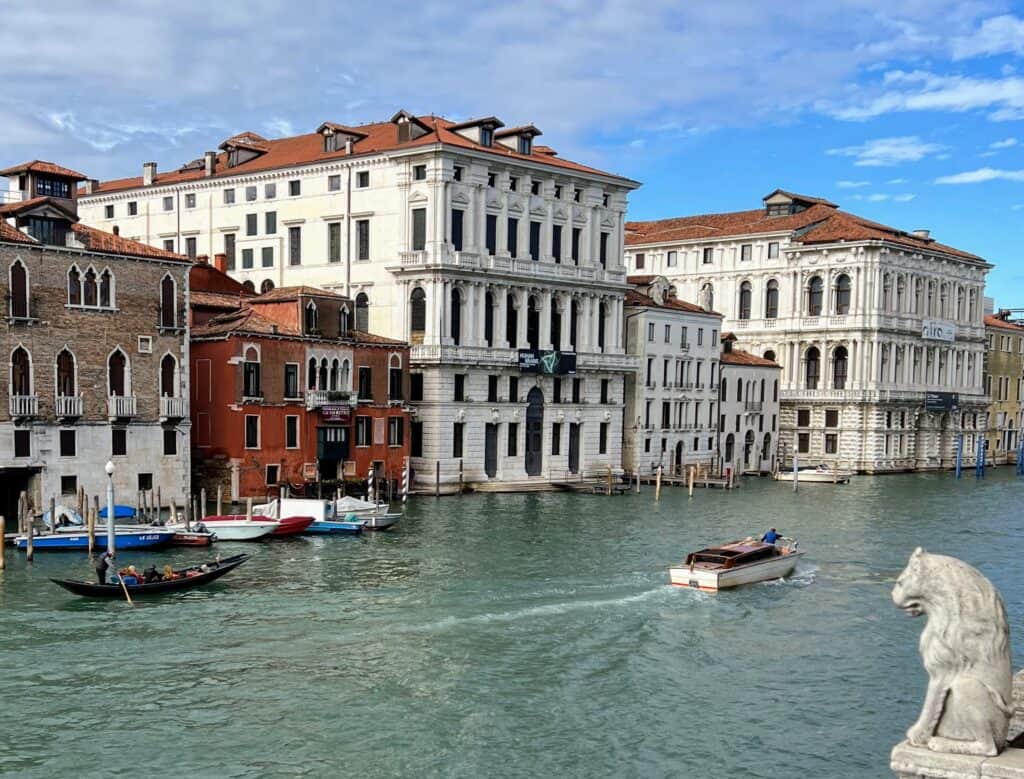 Vaporetto Guide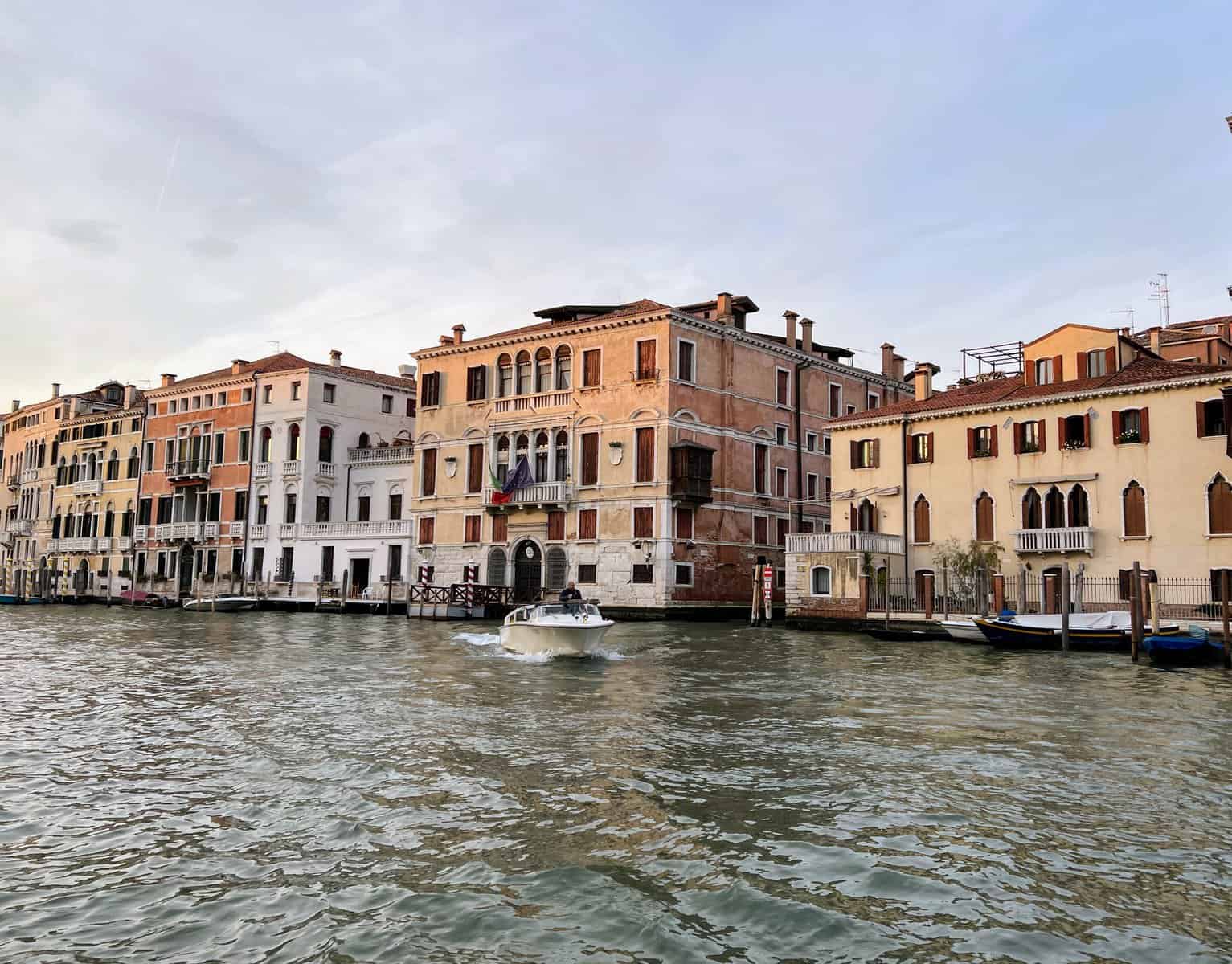 The "Ferrovia" stop directly outside the train station serves the following lines:
1: all stops along Grand Canal, then along Castello and out to Lido islands
2: circular route goes around Santa Croce port, then zigzags between Dosoduro and the islands of Sacca Fisola / Giudecca / San Giorgio Maggiore, then limited stops along the Grand Canal back to Santa Croce.
3: express to Murano
4 & 5: various permutations circle central Venice, then go out to Lido islands
For details, see the official map of all vaporetto lines.
Avoid long lines at vaporetto ticket booths by purchasing passes at a nearby tabacchi or using the app. See ACTV website for more information and ticket prices.
Further Reading
For more sights in Venice, see our posts on Castello, San Polo, and Cannaregio, as well as our guides to Venetian Gothic architecture and Palladio's churches.