On Lake Como, when a ferry pulls into shore, not everyone wants to get off. The boats' gentle pace encourages passengers to relinquish their when-will-we-get-there mindset and enjoy the proverbial journey. Crossing the lake cures all sorts of ailments, physical as well as mental – my miserable cold evaporated somewhere between Varenna and Bellagio.
Como's ferry system can seem daunting from afar: forums abound with confused travelers trying to plan ahead, while guidebooks suggest asking hotel concierges to decipher complicated schedules. On the ground we discovered a manageable network which functions smoothly without too many quirks. Over two blissed-out days of boat hopping, our only concern was avoiding congestion in Bellagio and Varenna. In this post, we share how to navigate Lake Como's ferries with minimum effort and maximum enjoyment.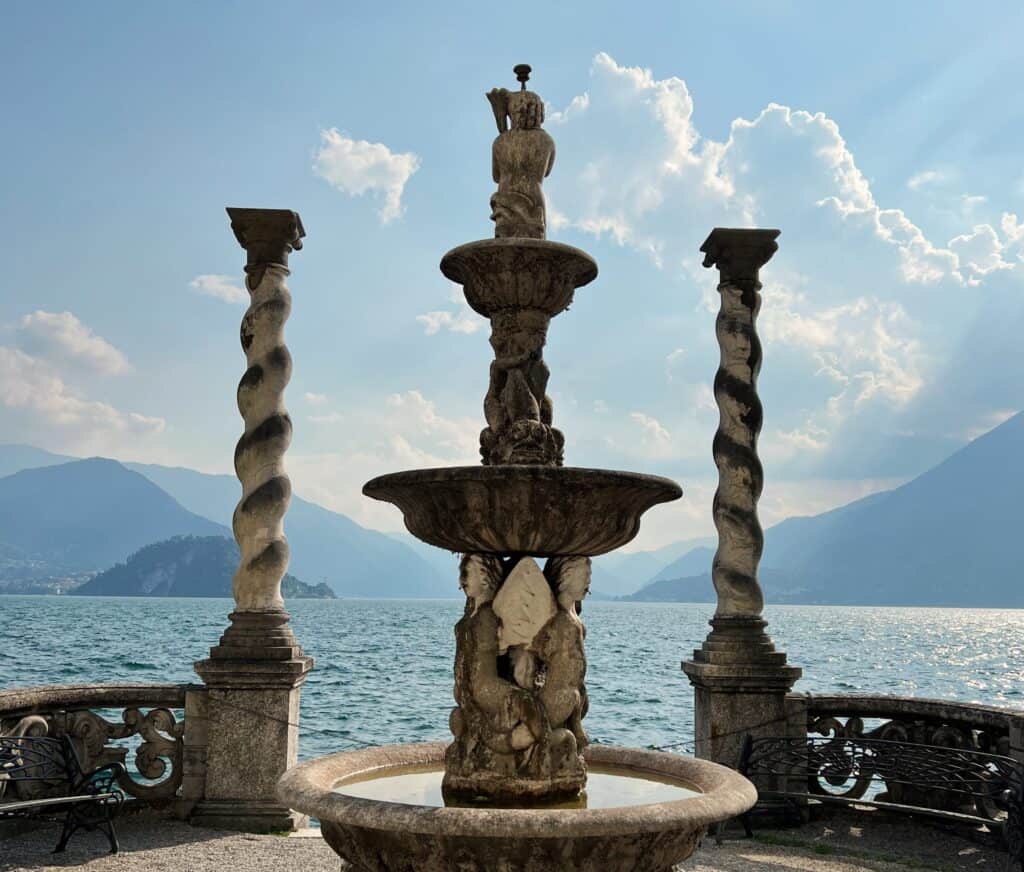 Getting to the Mid-Lake Area: Varenna By Train, Como to Bellagio By Ferry
Types of Ferries: Batello & Traghetto
Mid-Lake Como Ferry Destinations: Varenna, Bellagio, Menaggio, Tremezzo & Environs, Lenno
Orientation: Mid-Lake Como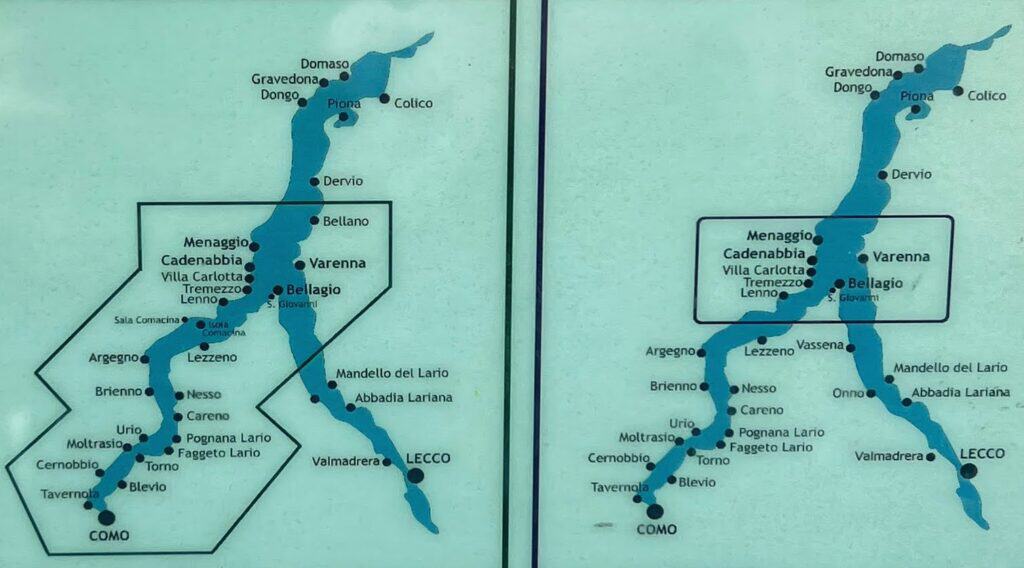 Many of Lake Como's storied resorts and historic gardens cluster in the mid-lake area, at the convergence of three angled avenues of sparkling sapphire. This is the most famous part of the lake, and the most convenient for short stays. The main mid-lake hubs for ferries and sightseeing form a triangle, with Varenna on the eastern shore, Menaggio on the western side, and Bellagio on the tip of land splitting the southern lake into two branches. We've marked specific piers and major sights on our Google map.
Getting to the Mid-Lake Area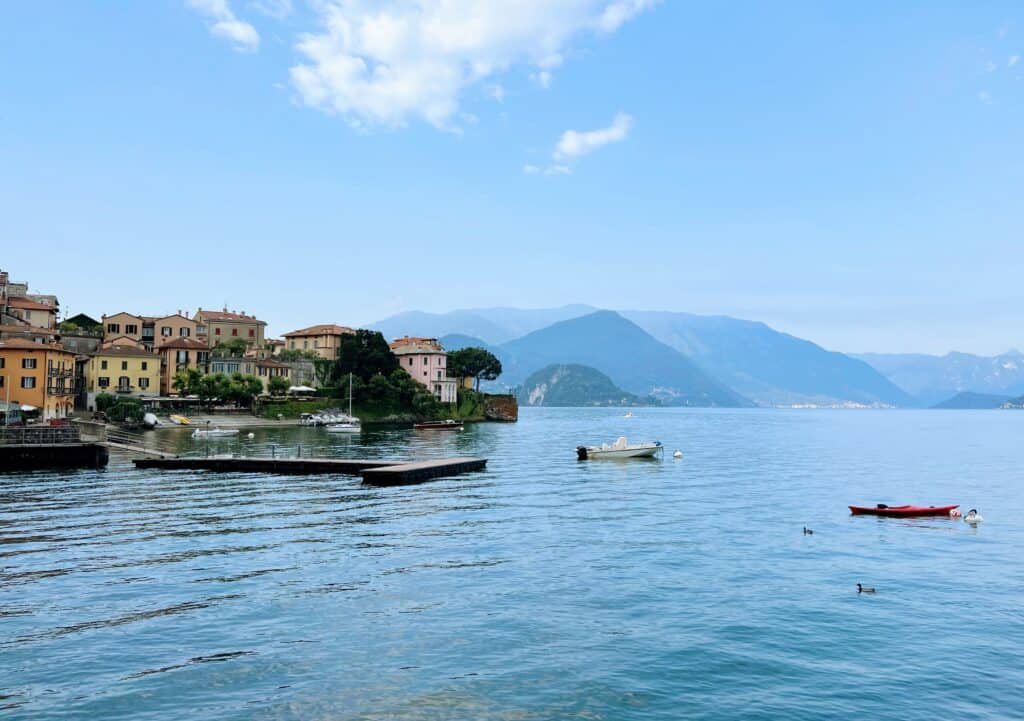 Varenna By Train
Varenna-Esino is the only train station in the mid-lake area. Over a dozen direct trains to Milan depart daily, taking about 90 minutes. The station lies about five minutes' walk inland from the ferry terminal.
Como to Bellagio By Ferry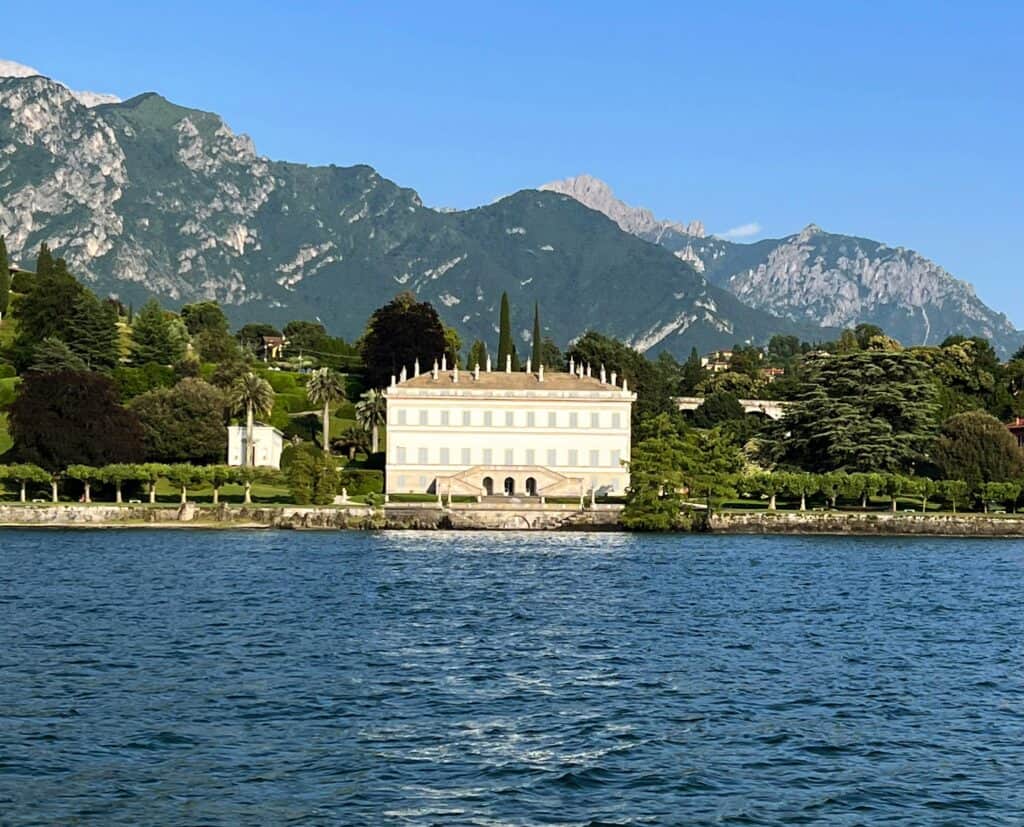 The town of Como has over 50 daily trains to Milan, with an average duration of about 50 minutes. Rapid-service hydrofoils to the mid-lake take about 45 minutes while regular ferries take 2 – 2 1/2 hours. While the Como Nord Lago station lies closest to the ferries, the San Giovanni station is also within walking distance. On the lake's eastern leg, Lecco also has frequent trains to Milan, but ferry service to Bellagio runs less often.
Fast hydrofoil ferries, referred to as Servizio Rapido con Pagamento di Supplemento or aliscafo, make limited stops. The (pricier) tickets can be purchased only at ticket offices and tend to sell out during peak season. During summer months, it's best to buy them the night before.
Ferry Tickets and Passes
Navigazione Laghi operates ferries for Lake Como. One-way and round-trip tickets are priced according to the distance traveled; round-trip fares do not provide a discount. A typical fare, such as Varenna to Bellagio one-way, costs €4-5. Passengers can purchase tickets on the website or at the ticket office. It's also possible to buy tickets on board for an additional fee of €1.
We appreciated the convenience of using an all-day pass with unlimited rides. Day passes, referred to as "Free Circulation Tickets", allow passengers to bypass ticket lines. The €15 Centro Lago pass covers the mid-lake area. A €20 pass expands the zone of coverage further north and mid-way down the western leg of the lake, while the €25 pass goes all the way down to Como Town. Note that day passes do not cover high-speed ferries. Since the passes tend to sell out during high season, we strongly recommend purchasing them the night before or first thing in the morning. Passes can only be purchased at ticket offices (on the website, day passes are always marked "sold out").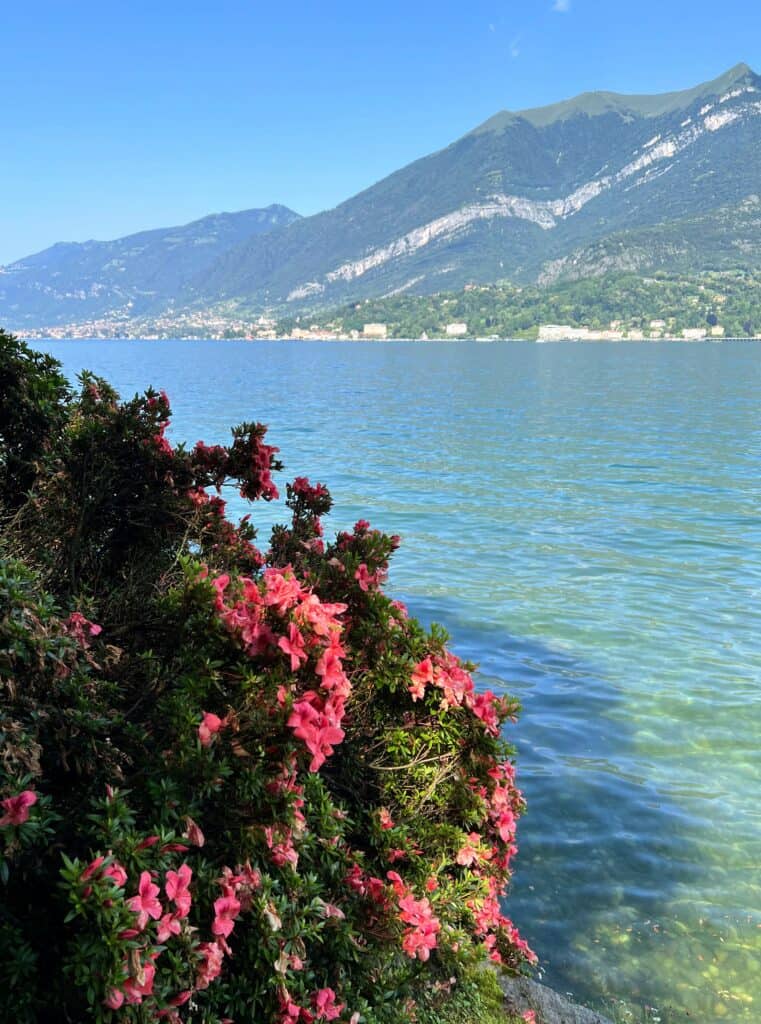 Types of Ferries: Batello and Traghetto
Passengers can choose from two types of ferries to get around the mid lake. Corse Battello refers to an ordinary passenger ferry. Traghetto means a vehicle + passenger ferry running between Bellagio, Menaggio, Varenna, and Cadenabbia. Car ferries operate from separate piers with separate timetables.
Ferry Schedules
In high season (early June to early November) regular ferries depart about every hour, and car ferries generally leave every 30 minutes. Unscheduled boats may be added in the summertime to accommodate heavy traffic. Some ferries run from about 6 in the morning to 11 or 12 at night, but others may not start until 9 and finish closer to 8 – so always check specific timetables for each destination. Routes operate on a reduced schedule during winter months and may be canceled in poor weather.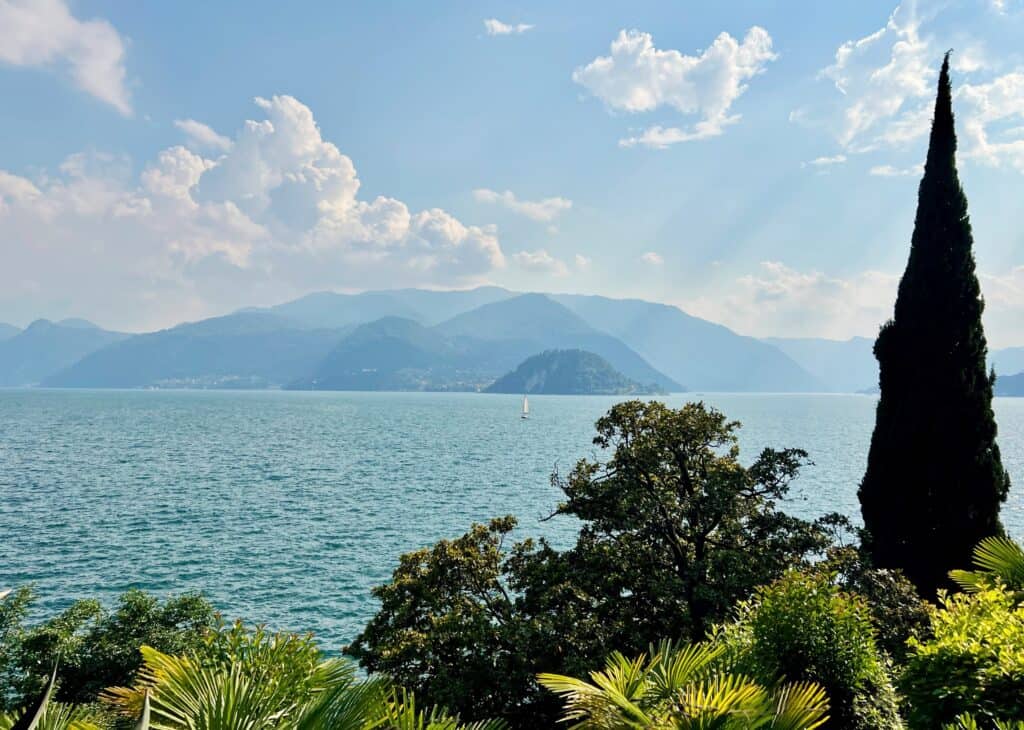 The simplest way to find ferry departures is to use the electronic signs at each terminal. For those who prefer to plan ahead, Navigazione Laghi provides the only reliable – albeit cumbersome – set of ferry timetables. (Visitors attempting to use third-party services such as Rome2Rio have reported inaccuracies.) Several sets of schedules cover the mid-lake area. Timetables for passenger-only ferries between Como Town and Colico combine routes running daily (Giornali), weekdays and Saturdays only (Feriali), and on Sundays/holidays (Festivali). Car ferry routes have separate timetables for Monday-Saturday and Sunday/holidays. Because shuffling between multiple PDF schedules with tiny print on a phone is awkward, we recommend picking up a paper copy at the ticket office.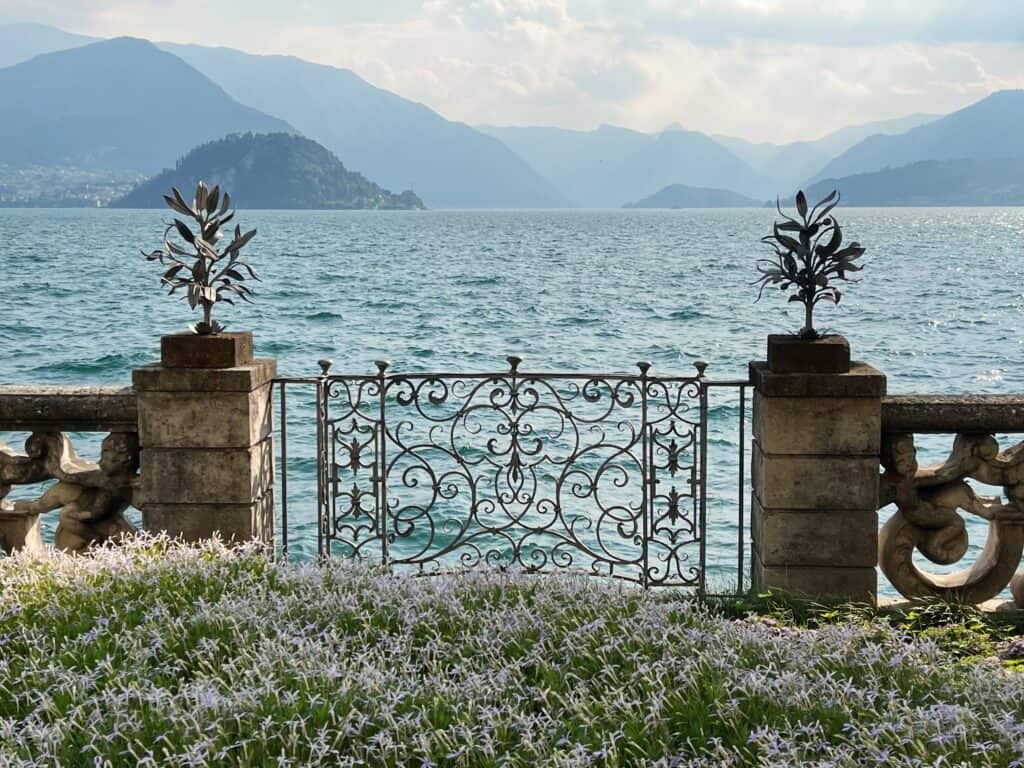 Ferries operate roughly on schedule but delays are not uncommon, especially during peak hours. It's a good idea to check weather forecasts and, if storms are predicted, to ask around about possible cancellations.
Varenna to Bellagio Ferry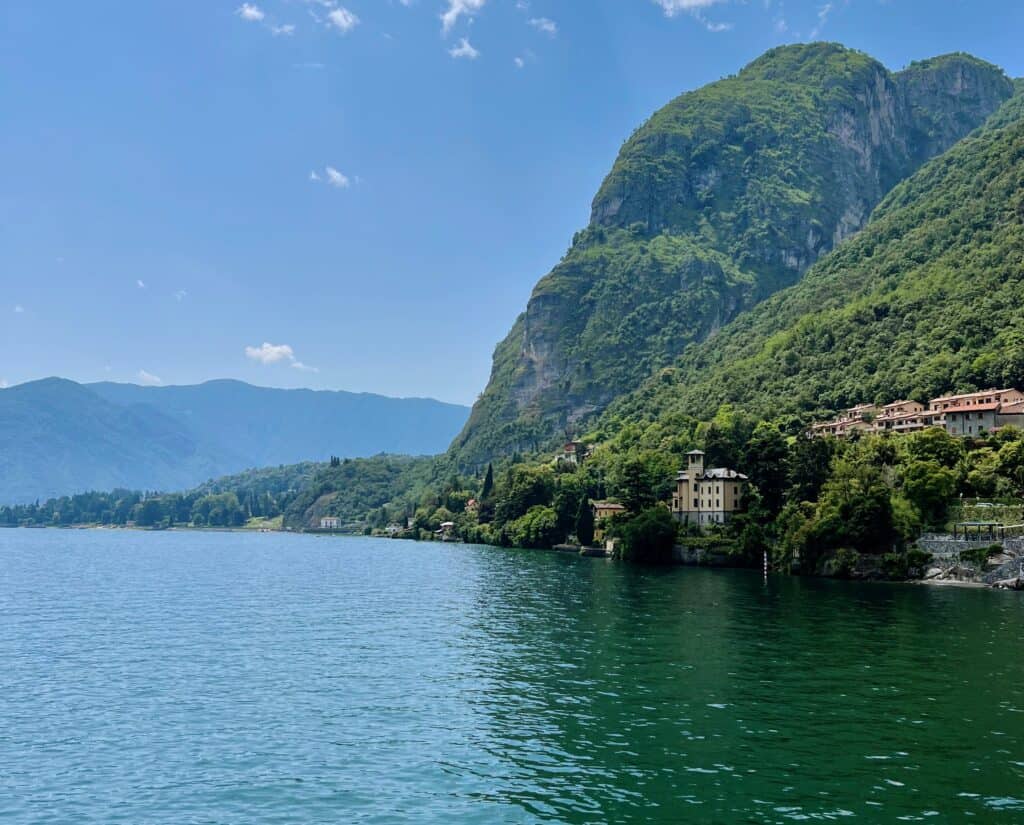 All ferry routes in the mid-lake include the triangle of Varenna, Bellagio, and Menaggio, but the order of stops varies. After trying unsuccessfully to decipher the pattern, we simply accepted that a Varenna-Bellagio ferry might stop in Menaggio en route. A direct crossing between any two of these hubs takes about 15 minutes, plus extra time for loading and unloading. Varenna-Bellagio ferries are always crowded during summer; we saw throngs of people waiting at these stops from late morning through late afternoon.
Mid-Lake Como Ferry Destinations
Ferries to Varenna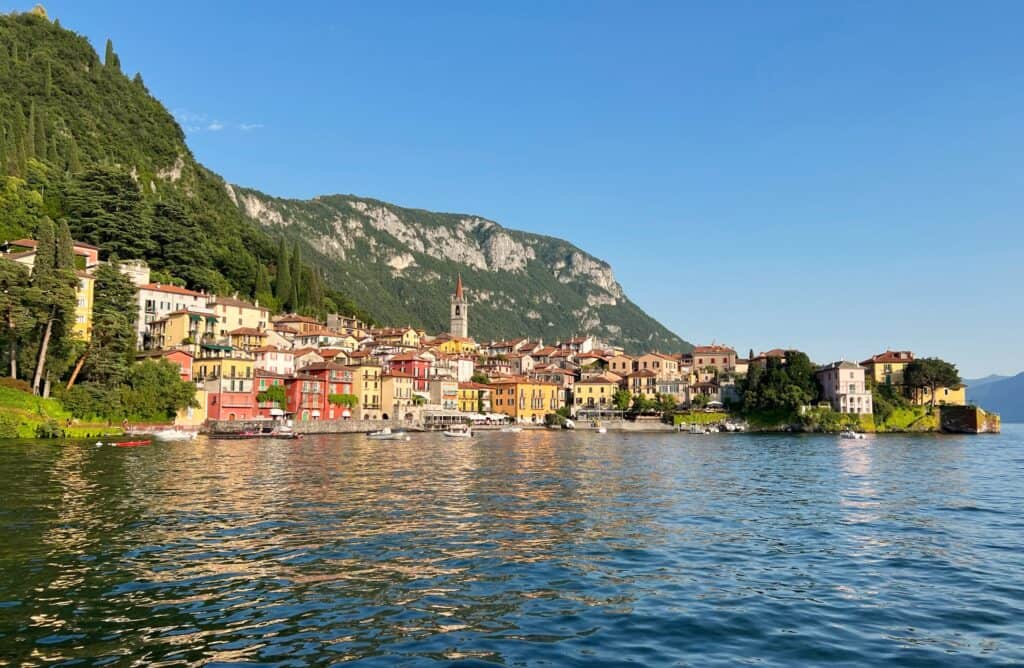 Varenna's tiny train station provides access to Milan and points further south, making this a popular starting point for day trips to the lake. Both the train station and ferry terminal can get extremely congested at the beginning and end of the day. On the lake, piers for passenger-only and car ferries lie within view of one another, and people tend to queue up for whichever boat leaves first.
The village proper is about five minutes' walk down from the ferry terminal, via a waterfront promenade or an upper-level road. Tiered medieval streets circle the colorful fishing harbor, while the Villa Monastero gardens line the southern shore.
Ferries to Bellagio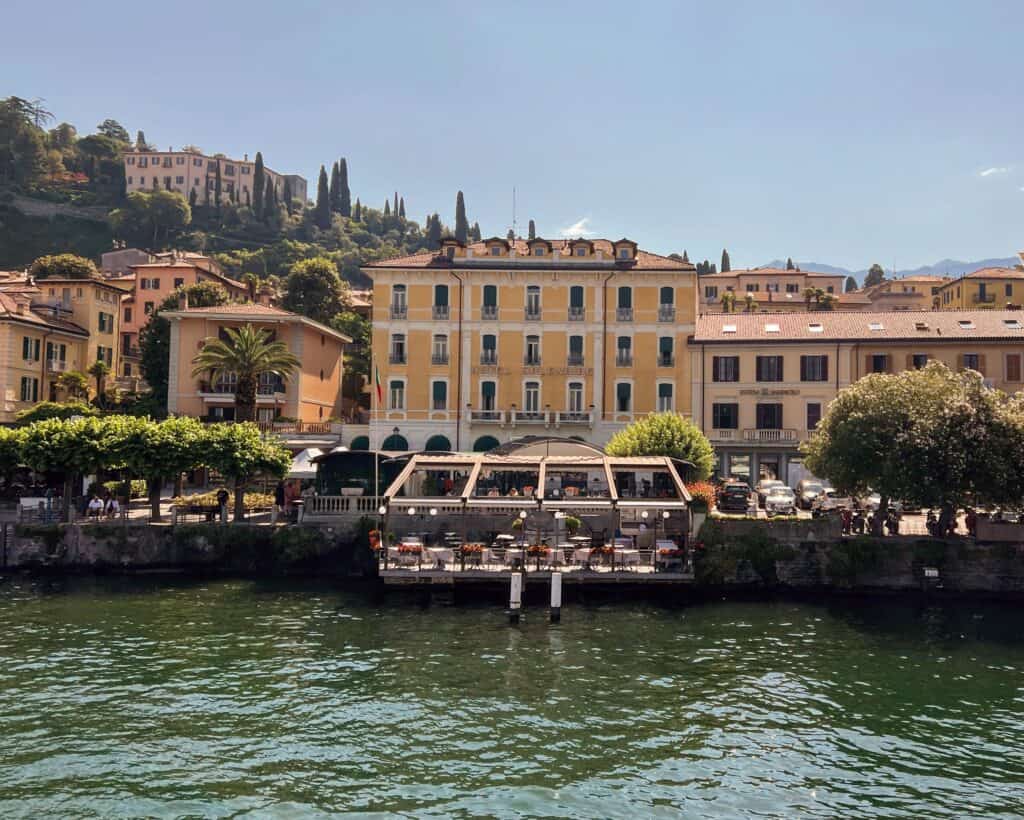 At the geographical center of the lake, Bellagio sees the most ferry and tourist traffic. Ferries run in all directions, including a line to Lecco and the eastern leg of the lake. This necessitates multiple piers, and the vehicular ferry area lies a few minutes' walk away from the passenger-only lines. Bellagio's central shopping and dining area starts right at the ferry terminal, while a lakeside walk leads west to the nearby Melzi Gardens.
Ferries to Menaggio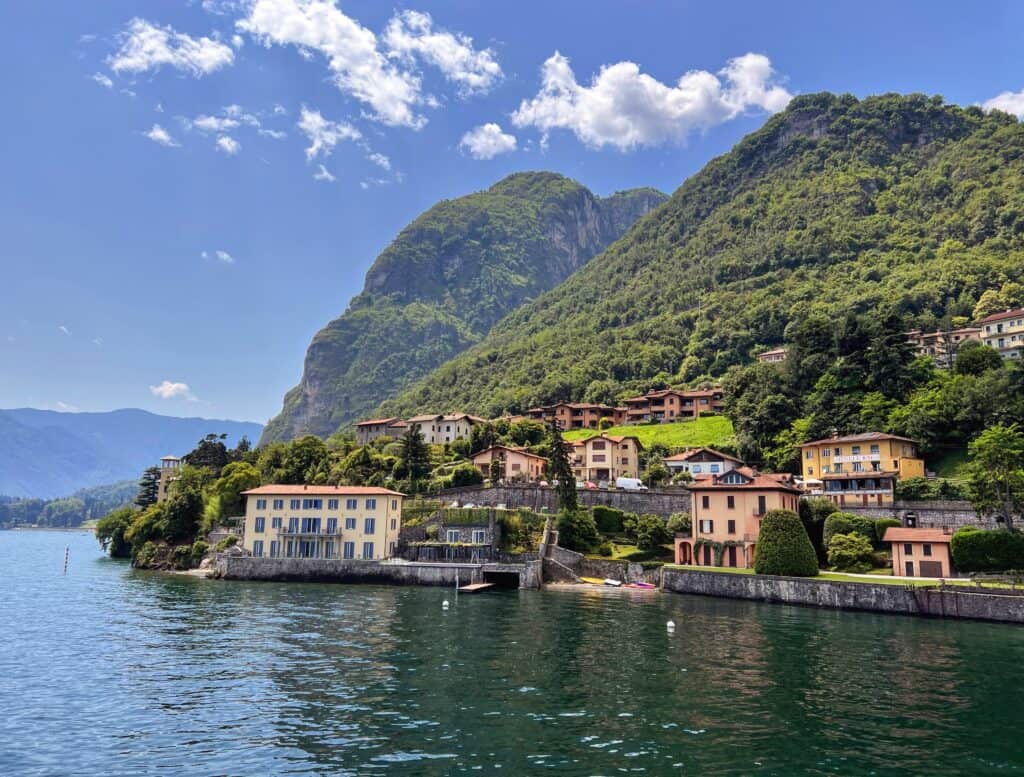 Passenger-only and car ferries leave from the same spot in Menaggio, about five minutes' walk below the start of the town's scenic promenade. Menaggio is big enough for a good range of hotels and restaurants, but the atmosphere is more low-key than Bellagio or Varenna. We found refuge from the masses of day-trippers here, with no lines for the ferry and plenty of sunny spots to enjoy a leisurely lunch.
Ferries to Tremezzo & Environs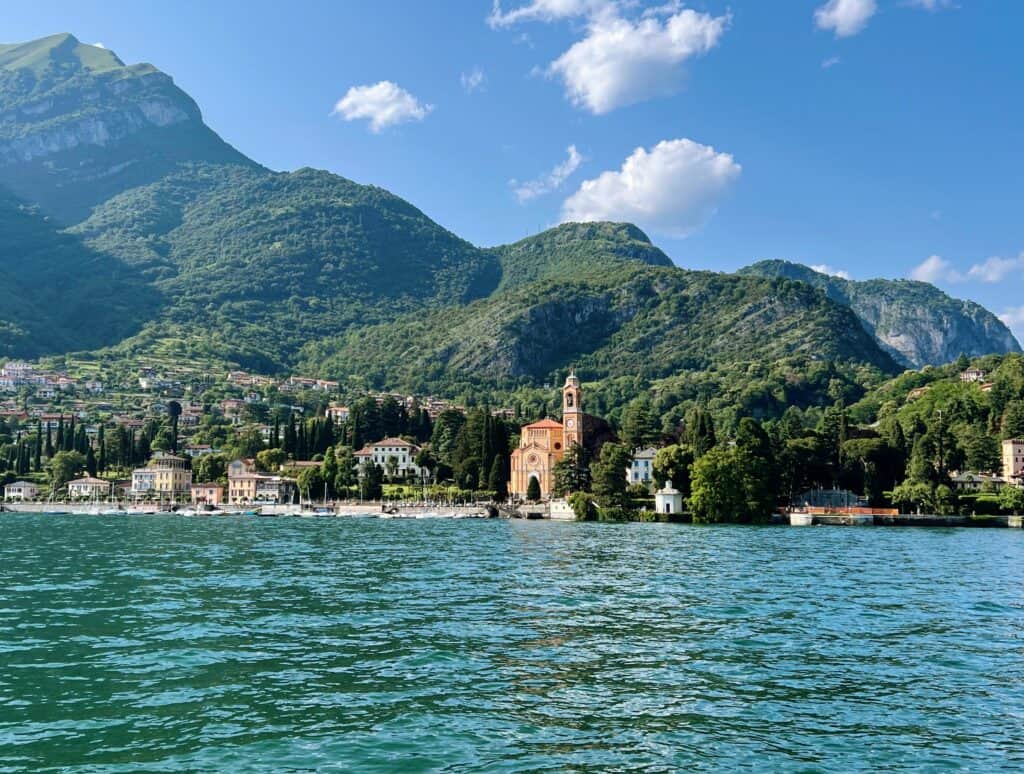 Tremezzina refers to the stretch of shore between Menaggio and Lenno, considered by many to be the most scenic part of Lake Como. A 10 km (6 mile) walk winds between villages and hamlets along the water, while multiple hiking trails crisscross the slopes.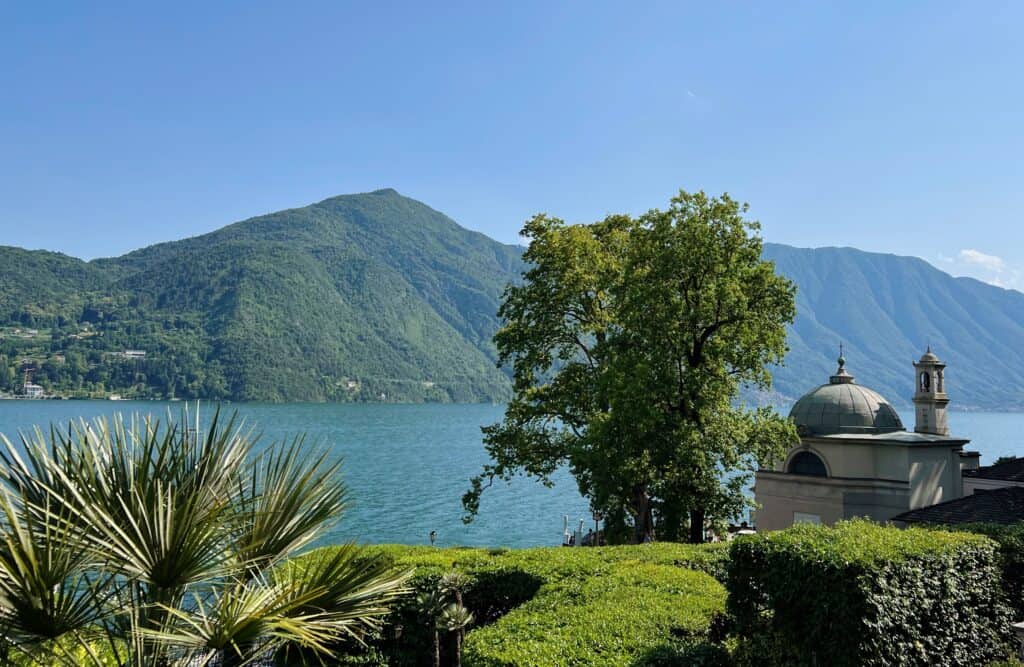 The classic resort settlement of Tremezzo anchors the area. Its grand old-school hotels have hosted the likes of Queen Victoria and Giuseppe Verdi. To the north, car ferries stop at the town of Cadenabbia. At the Villa Carlotta passenger-ferry stop, a pair of mammoth plane trees echo the ones in the nearby garden – and with one of the most spectacular views of the lake, the ferry waiting area is itself worth a trip.
Ferries to Lenno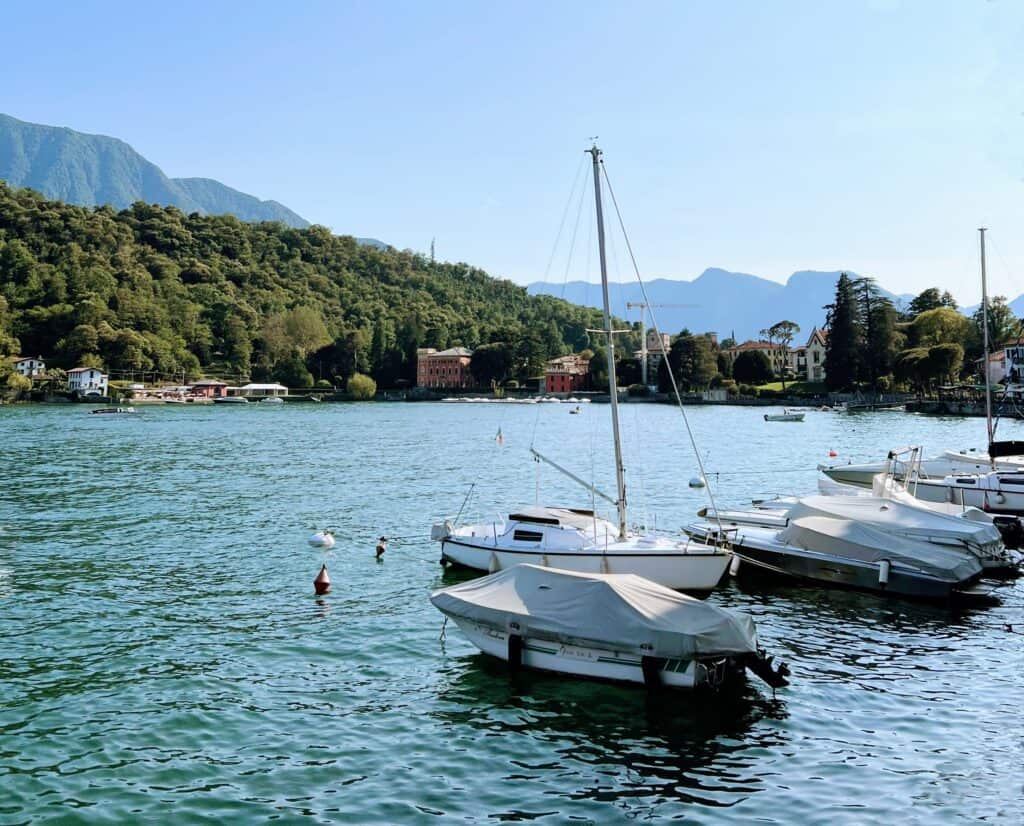 Most tourists stop in Lenno because of its proximity to the Villa del Balbianello and its cinematic gardens, or use it as a starting-point for hikes. We lingered to enjoy the laid-back charm of the village's sheltered cove.
Resources and Further Reading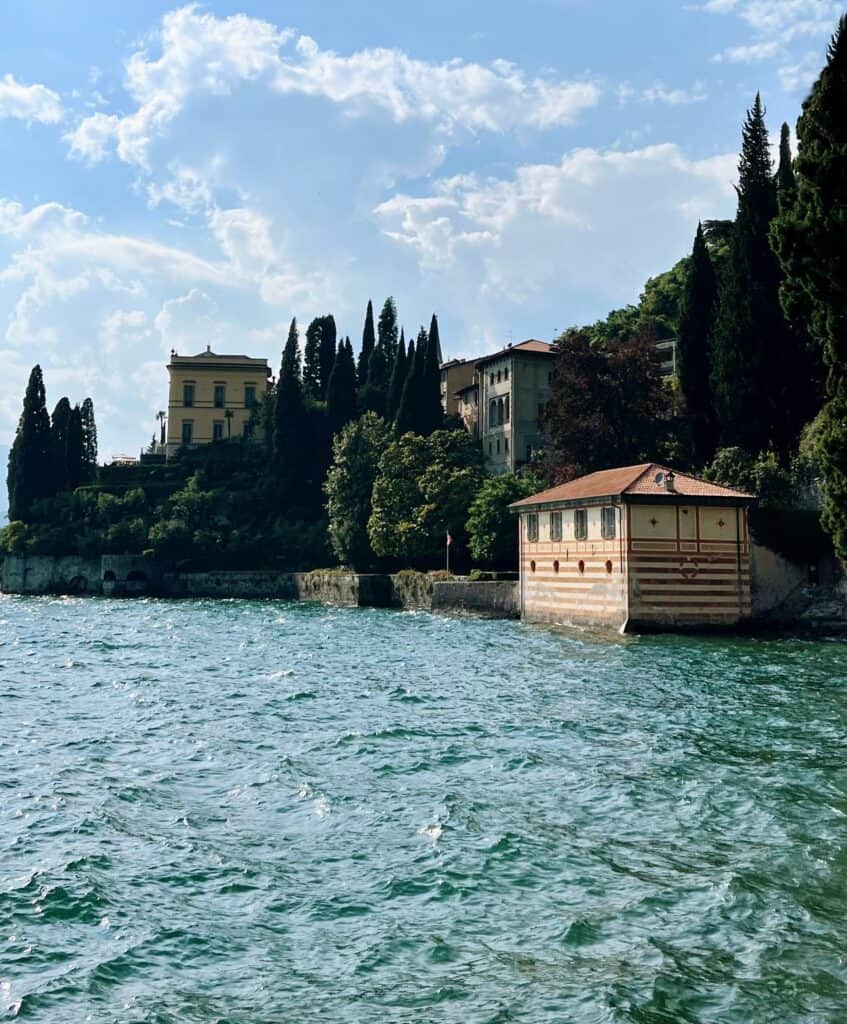 The website mylakecomo.co has information about walks and hikes around Lake Como. A guide to the Tremezzina Greenway walk is at greenwaylagodicomo.com.
For more on the region, see our post on architecture in Milan and our page on Northern Italy.